mochaholic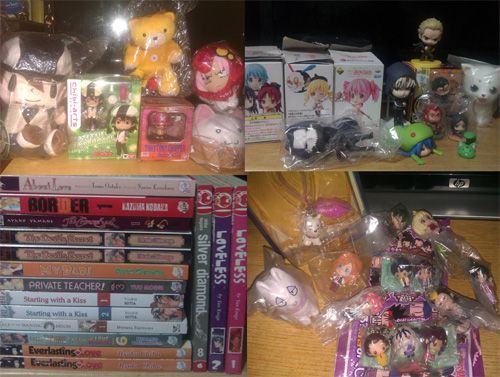 Fate/Zero, Ao no Exorcist, Madoka Magica, Tiger & Bunny, One Piece, etc.
Links to my journal. Thanks for looking!
(
Plush & Figures
)
(
Straps, Charms, etc
)
(
Kuji Kyun Charas and Other Small Figures
)
(
Clear Files
)
(
Manga
)
I'm pressed for time so I can't entertain holds or reservations.
** US Dollar amounts for reference only. Actual amount varies. **
Paypal payment must be sent in
Philippine Pesos
only. Items will be shipped from the Philippines by regular air mail. Let me know what country to send to so I can give a quote.
My feedback is
here
.
I also have other
figures
for sale in case you want to combine shipping.
Comment here or email me at moch4holic at gmail.com with your username for faster transaction.